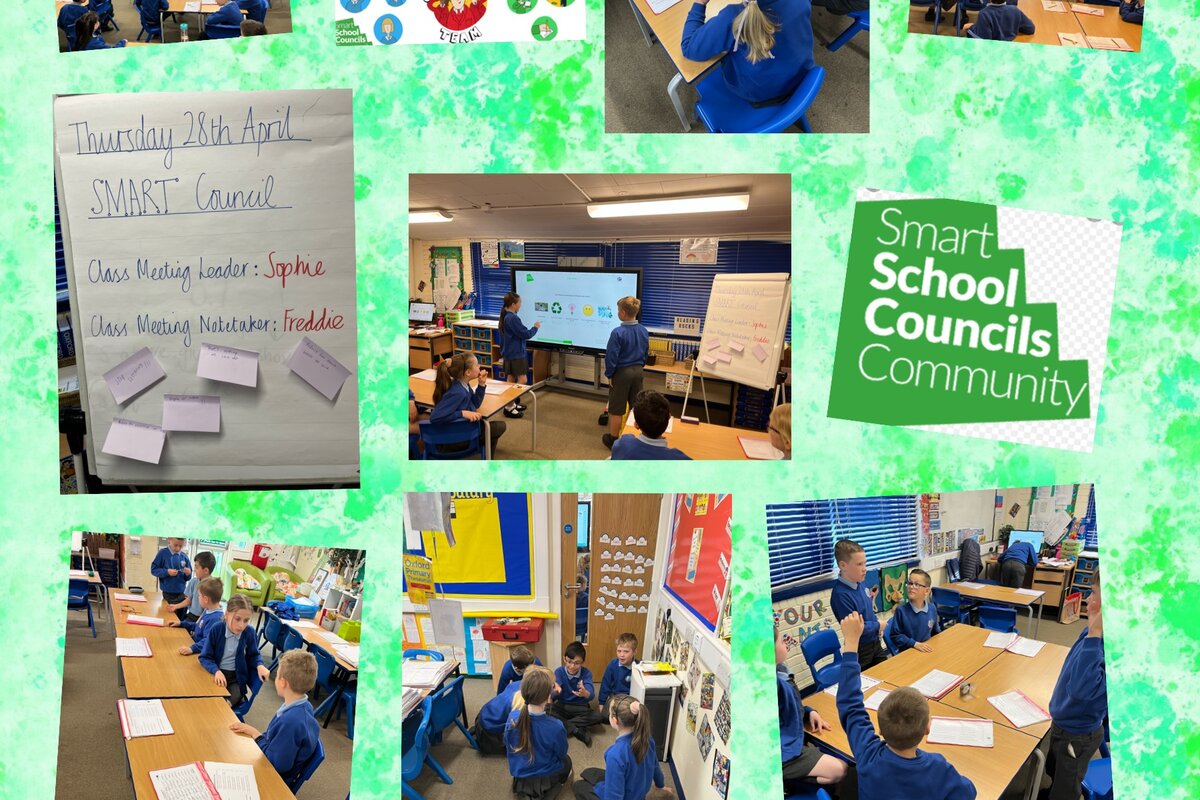 This morning we held our first SMART School Council meeting in Year 4.
We had a Class Meeting leader and a Class Meeting Notetaker. Because so many of us wanted to take the role, we used Class Dojo randomiser to select the pupils.
Sophie and Freddie led the meeting and we looked at which example would have the most impact on improving our environment.
We worked in groups and the majority thought that to stop littering would have the biggest impact on our planet.
Year 4 had a great attitude and discussed ideas with confidence and maturity.