Governance
Welcome to St Barnabas
As governors we are committed to supporting the head, senior leadership team and all staff to provide the best possible education and experiences for all of our children to enable them to fulfil their potential and grow in our "love filled Christian family".
We hope you find the website informative and helpful. It is important to us as governors that parents feel welcome. A good relationship between school and home helps to build a child's confidence and assists their development in school.
We work with school to ensure all of our children enjoy a rich and varied curriculum that meets their needs and reflects our Christian distinctiveness as a school.
All governors have lead role linking to different parts of our curriculum, and other important areas of school life such as safeguarding and pupil premium. We also have a group of governors that are responsible for the vision and ethos, and the seven strands of the Statutory Inspection for Anglican and Methodists Schools (SIAMS) evaluation schedule which includes the headteacher and RE subject leader. Our incumbent, Rev.David Bacon, has worked very closely with school and was the lead governor for RE and Church links. However he has recently retired so we are awaiting his replacement being appointed shortly.
The children at our school have a happy, safe and caring environment in which to learn. We not only strive to enable our children to reach their full potential academically but also to be confident, sensitive to others, interested in the world and to grow up to be outstanding British citizens.
At St. Barnabas, our team of Governors are hard-working and passionate about our school. We provide support to school in many ways, using our experience from a variety of backgrounds – please see 'meet the governors' for more information on who we are and what skills and experience we bring to the role. We are here to make sure that our performance is evaluated and continuously improves, to provide the strategic direction for the school, to provide financial oversight and support the senior leadership team and staff team to ensure our provision is the best it can be for all of our children. Most of all we are here because we care about our school and want the whole school and all of our children to succeed.
Best wishes,
Mrs Jen Frankish
Chair of Governors
Introducing our Local Governing Committee Members
As per DfE guidance, the purpose of governance is "to provide confident, strategic leadership and to create robust accountability, oversight and assurance for educational and financial performance".
There are three core functions of the governing board:
Ensuring clarity of vision, ethos and strategic direction
Holding executive leaders to account for the educational performance of the organisation and its pupils, and the performance management of staff
Overseeing the financial performance of the organisation and making sure its money is well spent
The LGC shall consist of:
1 Headteacher
1 Staff Governor
2 Parent Governors (elected)
6 Foundation Governors (1 vacancy due to retirement of vicar)
Meet the Governors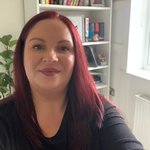 Mrs Jen Frankish
(Chair) Foundation Governor
19/10/2021 – 18/10/2025
Mrs Frankish works for the Youth Justice Board, an arms length body with strategic oversight of the youth justice system. She previously worked for a large multi-academy trust managing school leadership programmes, for Department for Education and for Department for Work and Pensions. She has experience in education system leadership, strategic leadership, HR and staffing, education policy and teaching schools/school-to-school support systems. She has been a governor since 2014, and is also a parent of two boys. She has completed the NGA Chair of Governors Leadership Programme.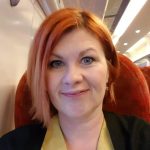 Mrs Beth Speak
(Vice Chair) Foundation Governor
19/10/2021 – 18/10/2024
Mrs Speak works on improvement of children's services and is currently working for a north-west local authority. She has worked on national children's services improvement programmes, working with different councils nationally, and has experience of leading on strategic planning, quality assurance and all things inspection related (Ofsted!). A governor at St Barnabas since 2014, she has also been a governor in another local school for 4 years before that and has completed the DfE Governance Leadership Development programme. She is mum to two teenagers, both former pupils of St Barnabas.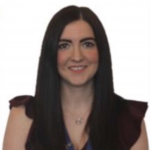 Mrs Rachel Lewis
Foundation Governor
30/11/2018 – 29/11/2022
Mrs Lewis is Assistant Principal at a local high school where she is responsible for Pupil Premium, Inclusion and Transition. She previously was SENCO and specialises in teaching English Language and Literature. She has experience in strategic leadership, all aspects of inclusive education and the transition from Primary to Secondary. She has been a governor since 2019, and is also a parent of two children.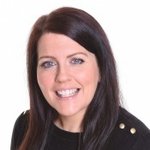 Mrs Becky Ham
Ex-Officio Staff Governor
Headteacher – 01/01/2020
Mrs Ham has had the privilege of being the Headteacher at St Barnabas since January 2020, after being the Deputy Headteacher for nearly six years. She previously worked at a large outstanding academy in Blackburn as the Early Years and Phonics Leader for three years and at another large primary school in Blackburn for eight years, where she was the English, PE and KS1 leader. She was a staff Governor at both of her previous schools. She is a Specialist Leader of Education for both Phonics and Early Years and regularly supports other schools in the Trust and local authority, to develop their Phonics and Early Years provision, teaching and learning. She has two teenage children who used to attend St Barnabas, so this school has a special place in her heart. She has thoroughly enjoyed being on an amazing journey of school improvement at Barnabas, which has now seen our school oversubscribed for several years and we now have the most children we have ever had. She is very proud of the wonderful hardworking staff team that we have and takes pride in getting to know each of our fantastic children and their families.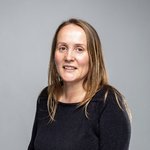 Mrs Lisa Fairclough
Foundation Governor
27/03/2018 – 26/03/2022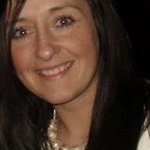 Mrs Angela Pickup
Foundation Governor
01/09/2019 – 31/08/2023
Mrs Pickup is a lead teacher of geography at a Blackburn high school. She is also designated teacher for CIOC as well as being involved in the school's Duke of Edinburgh Award scheme. As well as her knowledge from the education sector she also has previous legal experience, having practised as a solicitor for over 8 years. She has two children at St Barnabas so has been part of our school family for nearly seven years.
Mr John McMonagle
Parent Governor
04/03/2022
Mrs Di Bryant
Parent Governor
30/11/2018 – 29/11/2022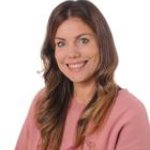 Mrs E Wilkinson
Staff Governor
Mrs Wilkinson has worked at St Barnabas since September 2020. She is currently the Deputy Headteacher, Reception teacher, SENDCo and deputy designated safeguarding lead. Mrs Wilkinson previously worked at a large outstanding academy in Blackburn as the Early Years, Phonics and Music Leader for 9 years. She is a Specialist Leader of Education for Phonics and has supported other schools in Blackburn with Darwen. Mrs Wilkinson is passionate about providing an inclusive education and loves to see all children thrive and achieve their potential. She loves taking learning outside and loves the Early Years as this is their starting point in their school education. Mrs Wilkinson has really enjoyed getting to know our school family and hopes to continue to make a difference. She is excited about the future of St Barnabas and wants to continue to ensure that we achieve great things and live life in all its fullness.
Contact Details
Email: [email protected]
Linked governors
| | | |
| --- | --- | --- |
| Area | School Lead | Link Governor |
| Budget/finance monitoring | Michelle Price (SBM) | Lisa Fairclough |
| DP/GDPR | Michelle Price (SBM) | Beth Speak |
| Pupil Premium | Becky Ham | Rachel Lewis |
| Link (training) | N/A | Di Bryant |
| Parental Engagement | Emma Wilkinson | Beth Speak |
| PE/Sports Premium | Emily Gardner | John McMonagle |
| Safeguarding | Becky Ham | Jen Frankish |
| Wellbeing | Becky Ham | Jen Frankish |
In addition to the above, linked governors are also assigned to subjects in accordance with the School Development Plan priorities for the current year. These are reviewed and re-assigned on an annual basis as needed to ensure that the priority subjects in the SDP are covered:
| | | |
| --- | --- | --- |
| Subjects | Leader | Link Governor |
| Art and Design and Computing | Marie Govan | Di Bryant |
| Design and Technology | Shakira Kachwalla | Angela Pickup |
| English and Science | Lauren Flynn | Rachel Lewis |
| Phonics, EYFS, Music and SEND | Emma Wilkinson | Beth Speak |
| Maths and History | Adam Prescott | Lisa Fairclough |
| Religious Education and MFL | Lindsey Araujo | Jen Frankish |
| Geography | Grace Ashworth | Angela Pickup |
| Physical Education and PSHE | Emily Gardner | John McMonagle |