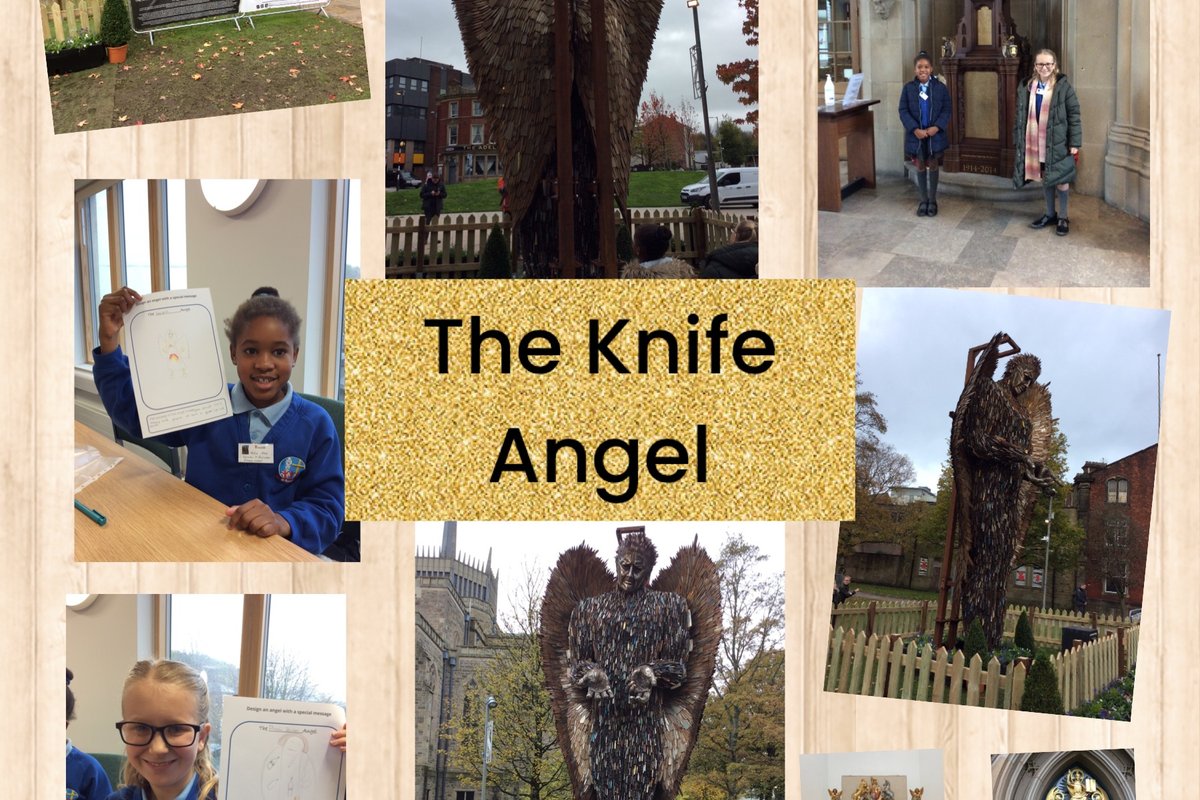 Two of our WOW (Worship our way) group members told our whole school, in Worship on Friday, about the Knife Angel. They attended a conference at Blackburn Cathedral a couple of weeks ago and learnt about angels being special messengers and they particularly focused on the special Knife Angel.
It is made up of over 100,000 knives that have been used in knife crimes around the country. Many of the knives have writing calved into them which are messages asking for forgiveness to the victims and their families from the person who used the knife. The message is to try to eliminate knife crime in our local area and a knife amnesty box is next to it to encourage youngsters to surrender any weapons they may have. Most knife crimes occur by accident and it's usually the person carrying a knife that becomes injured.
Thank you to our WOW group members for delivering the important message of the Knife Angel to our school family. We hope this will discourage any of our children from carrying weapons when they are older. The Knife Angel will be at Blackburn Cathedral till 30th November if you are in the area and would like to admire it.