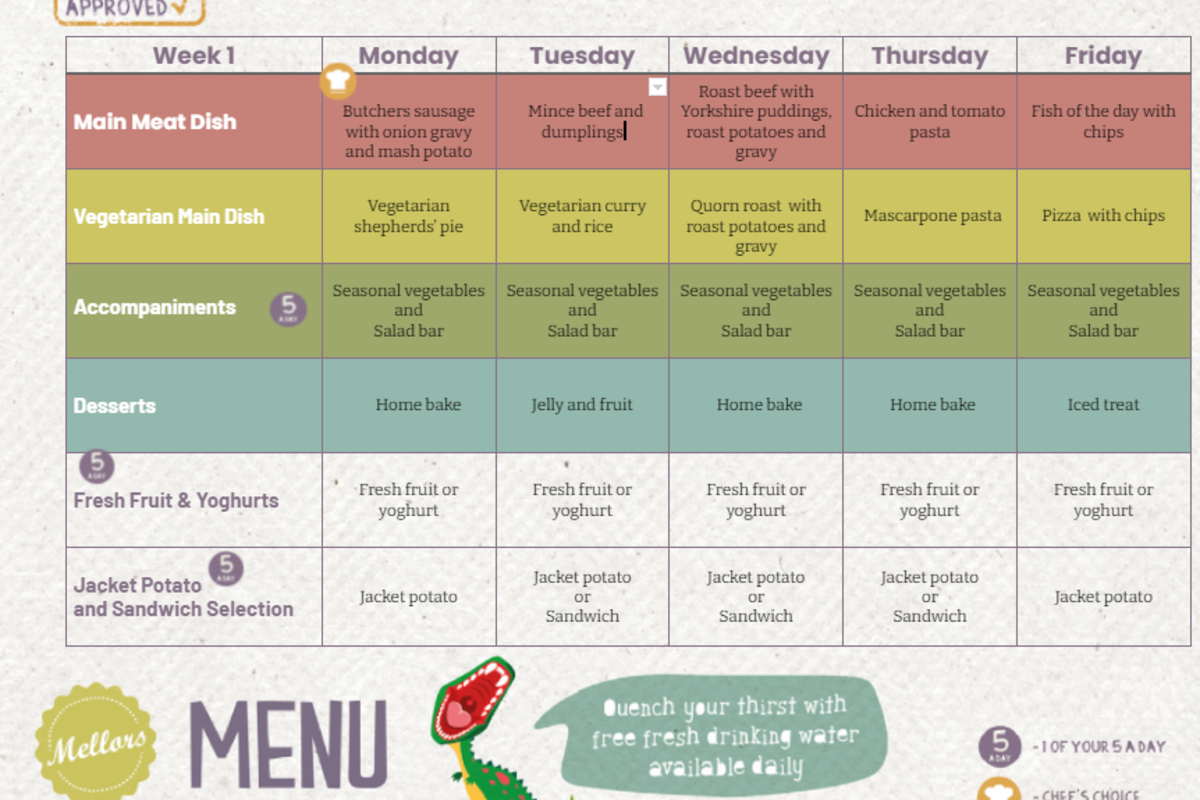 Next week is the week 1 menu. Further information can be found on our catering page on the following link as we know how easily the posts can get lost in the class dojo app. You are also able to take a screenshot of the menus or download the photos to your phone so you always have them.
https://www.stbarnabasdarwen.co.uk/parents/useful-links/school-meal-information
A quick reminder that children in the juniors that are on packed lunches can choose to have school dinners on certain days such as friday favourites. These can be booked through parent pay.