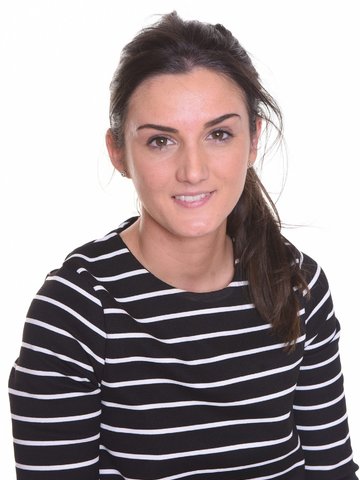 Miss Flynn
English Leader
At St Barnabas we are passionate about reading and writing. We aim to develop a love of reading for pleasure and children are given plenty of opportunities to read and write across the curriculum.
Miss Flynn is our English subject leader and she is passionate about our children developing a love of reading and writing. This year she has overhauled our school library and purchased lots of new and exciting books for our children to choose from based on their recommendations.
Mrs Lewis, an Assistant Principal at our local high school, is our English link governor and English is her specialism.
Phonics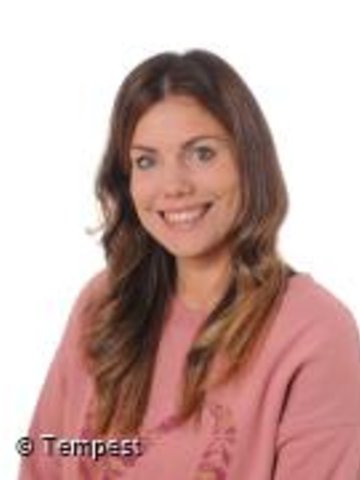 Mrs Wilkinson
Phonics Leader
Mrs Wilkinson is our Phonics Leader and is extremely passionate about Phonics and early reading. She is a Phonics Specialist Leader of Education (SLE) who regularly supports other schools in our Trust and local authority with raising attainment and developing teaching and learning in Phonics.
Phonics sessions are taught daily in Foundation Stage and Key Stage 1. We use the Bug Club Phonics scheme. They are taught following a six phase programme and follow the same lesson structure each day. All phonics sessions follow the same four part teaching sequence:
Revisit and review- where previously taught sounds are revised.
Teach- new sounds or tricky words are taught.
Practice- reading and writing letters and words with the new sound in.
Apply- read and writing caption and sentences with the new sound in.
At the end of Year 1 your child will complete a phonics assessment which is made up of real and nonsense words. This assesses how well children can use their knowledge of phonics to read words. You will be told your child's result at the end of Year 1 and if your child has or has not met the benchmark grade. If your child doesn't achieve the benchmark grade then further intensive support will be given in Year 2.
Intent
The systematic teaching of phonics has a very high priority throughout the Foundation Stage, Key Stage 1 and beyond. At St Barnabas, we value reading as a key life skill, and are dedicated to enabling our children to become lifelong readers. We acknowledge that children need to be taught the key skills in segmenting and blending to be equipped with the knowledge to be confident readings who are able to comprehend. We also value and encourage the children to read for enjoyment and recognise that this starts with the foundations of acquiring letter sounds, segmenting and blending skills. At St Barnabas, we aim to ensure that all children become fluent and engaged readers at the very earliest of stages. These fundamental skills not only hold the keys to the rest of the curriculum but also have a huge impact on children's self-esteem and future life chances. By acquiring these skills, children will become confident readers who will achieve great things as they progress through school.
Implementation
Teachers use Bug Club which has been deemed to meet all the criteria set by the DFE to provide an effective systematic synthetic phonics programme. Phonics is taught daily to all children in Foundation Stage and Year 1. Children are grouped by ability with the aim for a short intervention so that they can be back in class to achieve the end of year expectations. Extra support is provided to those in Year 2 who have not passed the phonics screening check in Year 1 and interventions are planned for those children who are working below expected levels. Staff systematically teach learners the relationship between sounds and the written spelling patterns, or graphemes, which represent them. Books are matched to their current phonic knowledge to ensure they can consolidate their learning in the classroom. Teachers regularly assess the pupil's phonics knowledge using Phonics play assessments. These are conducted termly and are tracked to ensure all children are making progress and to identify those who are at risk of not achieving the expected level. Interventions are then planned to catch those children up. These regular assessments inform planning and allow teachers to identify any gaps in learning. This enables all children to achieve great things and fulfils our aim of enabling all of our children to become lifelong readers.
Impact
Through the teaching of systematic phonics, our aim at St Barnabas is for children to become fluent readers by the end of Key Stage One. This way, children can focus on developing their fluency and comprehension as they move through the school. Attainment in reading is measured using statutory assessments and teacher assessments. Summative assessments are analysed to ensure good progress is made. Regular contact is made with parents to discuss any concerns. Reading is at the heart of our curriculum at St Barnabas. Due to the continuous monitoring of high quality teaching with the rigour of assessment and teacher knowledge, children are able to achieve great things and live life in all its fullness.
Phonics Progression
Information for Parents about our Phonics Scheme
Here is an information video about Bug Club Phonics
https://www.youtube.com/watch?v=0dCRWLLNXPo&t=53s
Our new scheme is now linked to our reading books so your child will access stories that our linked to their current phonics level. This will help them to practise and consolidate their learning.
All about Early Reading and Phonics
Please watch this video to find out more information about Early Reading and Phonics
https://www.youtube.com/watch?v=R4t3tghK-jY
Phonics Screening Check
Please find a letter here for Year 2 parents about the Phonics screening check:
This year we have focused on the book 'The Colour Monster'. This is a lovely story that talks about different feelings. We thought this was a great book to focus on after the challenging year our children have faced.
All of our staff have created our own version of The Masked Singer but as 'The Masked Reader'. Can you guess who is behind each mask? Our children loved guessing who was behind each mask!
We held an 'Extreme reading' competition. Look at all of the amazing places where our children read their stories.
Related News